Madagascar Medical Safari (MMS)
It was almost 70 years ago that the above statement was written down in the Universal Declaration of Human Rights. Over the past decades more and more people have gained access to a good standard of living, and healthcare is within reach for millions of people. In some countries medical care is available for the whole population; in other countries, only a select group has access to it.
Medical Care in Madagascar
Within the cities and larger villages of Madagascar there are hospitals, and basic medical care is available for those that have the means to pay for it. For poor people who live in the cities, medical care is more difficult to access.
In the rural areas, the situation is even more challenging. In many places, health centres have no resident medical practitioners, due to the poverty and geographical inaccessibility of these areas. Some remote places do not even have a health centre, and villagers have to travel for days to gain medical help. In these areas many people die from diseases and incidents that could have been treated if medical care was available.
Image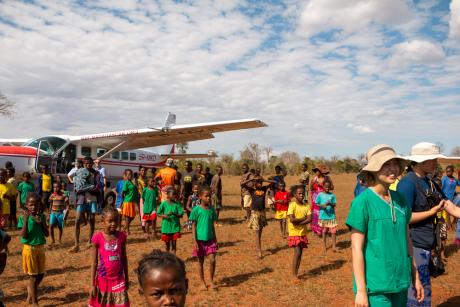 Photo: Mark & Kelly Hewes
Collaboration and impact
For over 10 years, MAF has been organising our medical safaris to isolated areas of Madagascar (MMS), collaborating with medical partners, and with the authorisation and support of the government.
The MMS reaches out to some of the remote villages and areas where there is no medical care available. Our medical partners take care of the medical work, MAF helps to overcome the geographical boundaries by delivering the medical team to the remote location and collecting them after they have finished their clinics.
During a normal MMS, the medical team spend between 5-10 days in an area. During this time they will usually see hundreds of patients, perform several smaller operations and often a few major surgeries too which have literally saved lives. In the last decade, more than 30,000 patients have had a consultation and hundreds of people have had surgeries thanks to this outreach.
Many of the doctors, nurses and other medical personnel (who are usually Malagasy nationals) have a job within the medical sector. They volunteer their time for free to help people in the more remote areas.
Image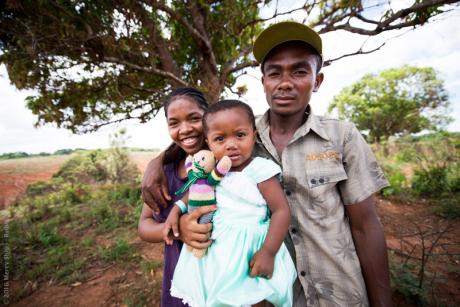 Photo: Mercy Ships
Patient with her parents
A big thank you!
Although the need is great and we only can help in certain parts of Madagascar, in partnership with the government, local authorities and our medical partners, we have made a big impact in the lives of many people from Ankavandra, Sahakevo, Beroroha, Ampasinambo, Nosy Varika, Marolambo, Mananara and numerous other villages.
This work would not be possible without the help of those that fund these outreaches, our medical partners and many volunteers. A big thank you to all involved. You have made, and continue to make, a big difference!