Over 30 years in Madagascar
MAF has been operating here in Madagascar since 1989, serving the remote communities through aviation. With one large Cessna 208 Caravan and two smaller Cessna 182 aircraft we have a varied fleet to meet the needs of our customers.
Photo: Randrianasolo Gino Antsatiana
Cessna 182 SMA
Our Cessna 182 aircraft is the perfect tool for smaller groups or small amounts of cargo. Its diesel powered engine means we can use Jet A1 fuel, which is not only more widely available, but also makes the aircraft very economical to operate. Modifications to the landing gear enable it to land at the unpaved airfields around Madagascar.
Single engine piston aircraft
Carries up to three passengers/ 240kg
Cruising speed 200km/h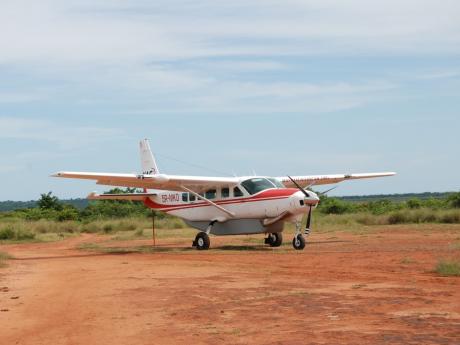 Photo: Rebecca Dillingham
Cessna 208 Caravan
Our turbine powered Cessna 208 has the capacity for up to 12 passengers or larger amounts of cargo. Fitted with a pod underneath, there is room for passengers and freight to be carried simultaneously. Its short field take-off and landing capabilities make it ideal for accessing the smaller airfields in remoter areas of Madagascar.
Single engined turbine aircraft
Carries up to nine passengers

(or up to 12 with a second crew member)

/ 1000kg
Cruising speed 270km/h