The Great Commission
Over the past two thousand years the gospel has spread to much of the world. However, there is a challenge to overcome to reach communities in the hard-to-reach corners like remote Madagascar. Since these areas are difficult or impossible to access by normal transport, it is hard for the local church to share the gospel to the 'ends of the earth'.
MAF brings you to 'the ends of earth'
If you are an evangelist, local church worker, pastor or someone who has a heart to bring the Good News to the lost in hard to reach areas, we can help.
In collaboration with Helimission, MAF identified several places in Madagascar with no, or very little, gospel/church presence. We already collaborate with various local church partners who are willing to share the gospel in those very places. Most of the locations are very difficult to reach by road and would remain isolated if not served by air.
Our Approach
Typically, we start flying a small church team in to build relationships with authorities and people. Sharing the Good News may be combined with other activities, and later on medical teams might complement the spiritual work.
It is very important to state that, when partnering with various church groups and denominations in the MAMAFY project, we insist on focusing on building God's kingdom and not a particular denomination.
If you are interested in collaborating with us in the MAMAFY project, then please contact us. We would love to hear from you!
Image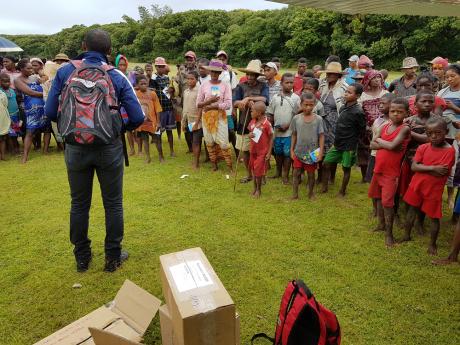 Photo: Kenneth Pedersen
Please report back
Due to the full subsidy of these flights, MAF will ask you to write a report on the work that was done during your mission and share some photos from your trip. These stories and reports are used to continue raising money and prayer for the work, engaging with Christians and churches all around the world. By sharing what has been achieved during a mission trip the church both in Madagascar and around the world can be a blessing for each other.