Image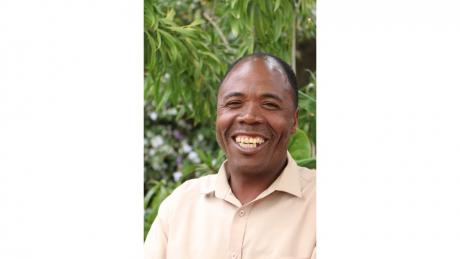 Photo: Patrick Keller
MAF is helping Fanavotana ("Redemption") to reach prisoners no one else can reach
Our MAMAFY safari supports local Malagasy churches in taking the gospel to some of the most isolated communities. Cut off from the outside world is the country's overflowing prison population. Fanavotana (meaning redemption in Malagasy) is an organisation led by Pastor Solofo that travels around Malagasy prisons, preaching the gospel and providing food, Bibles, medicine and clothing to the inmates. Thanks to MAF, they can now visit 25 prisons in isolated places that they previously couldn't reach.
Prisoners without hope
According to the World Prison Brief, there are over 27,000 prisoners in the Malagasy prison system (June 2020). Pastor Solofo believes the total figure could be as many as 40,000 housed in facilities built with a capacity for only 11,000*.
"The fact is that the prison is full. Arivonimamo should hold 80, but 400 prisoners are being sent to live there. Antanimora should hold 1,000 prisoners, but 6,000 prisoners are placed there," says Pastor Solofo.
Surviving in prison is tough, and inmates are often left without hope. They are only provided with one meal of cassava per day and a 1.5m bed sleeps five people.
"Some people say that the grave is the same as the prison," says the pastor. "The only difference between the prison is that people still speak and see, but in the grave, you can no longer speak and see."
Bringing hope
Pastor Solofo is bringing hope back into the lives of prisoners by preaching a gospel message and seeing transformation wherever he goes.
"People in prison suffer and it brings hope to them that a preacher speaks of eternal life, even though they are going through difficult times. The good news is that when they get out of prison, one becomes a pastor, one can form a prayer group. Their families, relatives, and neighbors feel that God has transformed them. They bring something back to the community. I am happy to see that the gospel has made a difference in their lives. It's great to see results!"
MAF has flown Fanavotana twice this year, connecting the ministry with Ambovombe, Maintirano, Vangaindrano and Farafangana prisons.
Reaching rural prisons
"We are thankful for the flights MAF provided. Many places are not reached by taxi-brousse**, or it takes a week to get there. Work completed in two weeks via taxi brousse only takes three days with MAF. We hope that our partnership will continue."
The rural prisons that Pastor Solofo visits are different to the prisons in the cities.
"There are 84 prisons in Madagascar which are divided into central prisons and small prisons: 45 main central prisons hold non-convicted inmates, small prisons hold convicted inmates with minimal sentences, sent to farms and pastures. There is a difference between urban and rural prisons. Prisoners in the city can read and write, those in the countryside are illiterate and easily deceived. The rural people, on the other hand, eat better because of their agricultural products they produce. In Antananarivo, people live on cassava once a day because they can't get out of prison. Prisoners in the countryside have less recreation as here in the capital. For example, in Vangaindrano, when the evangelists are not arrived there, they just sit for fun."
Transforming lives
Pastor Solofo is overjoyed to see the impact of his ministry:
"For the prisoner, when he is imprisoned for a crime he has committed it does not matter to him to stay in prison; but for the prisoner who did not commit it, it causes despair and disappointment and want to commit suicide. However, when the gospel is preached, he begins to rise, and often in that time God does something miraculous, and then he is free after. God Himself removes him from the basic problem and I can see that God is at work in their life.
"Often when talking about prisoners, our first impression is they are bad, guilty, untrustworthy people, but when they see prisoners transformed when they return to society, they can say that they are very trustworthy people.
Joy and encouragement
"The joy of the work is to see people saved, accepting Jesus as Lord and Savior. There are also frustrating times. However, it is amazing when I am down. God sends people out of prison to meet me on the street, free and thanking me, telling me that they serve God with family at church now. So, after that, I am encouraged again because the goal is to bring people into the kingdom of God. It is also exciting to see people being baptized in prison, forming a prayer group when they get out of prison."