Image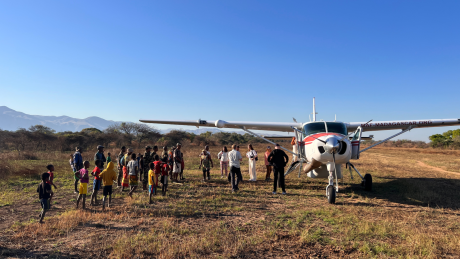 MAF Aircraft on Ankavandra airstrip - Photo: Irina Randriamandrato
A dedicated medical team made a profound impact in the isolated village of Ankavandra, providing essential medical support and performing life-saving surgeries for those in need.
Ankavandra, a small village located in western Madagascar, is known for its remote and isolated location. Like many other regions in the country, the Menabe region, where Ankavandra is located, faces a shortage of healthcare facilities. Therefore, many people from surrounding villages of Ankavandra travelled there to seek medical attention from the MMS team during their stay.
Image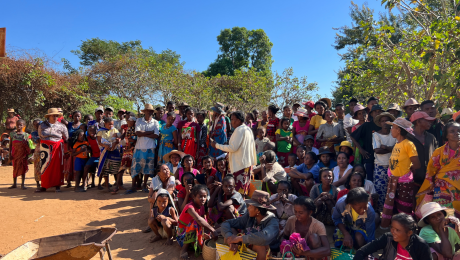 Ankavandra locals waiting to see MMS doctors - Photo: Irina Randriamandrato
Medical Operations in Ankavandra
The journey to the village of Ankavandra began at the airstrip, followed by an hour-long walk and a short boat trip across a river. We were warmly received by Maholy, a staff member from Hoveraid. "Coming to isolated places like Ankavandra and spending days here isn't easy. But it's all part of the job. We're here to help people as much as we can," said Maholy as she guided us through the traditional Malagasy house where the medical activities of the MMS team took place. The house was divided into different sections, including a small pharmacy, a dentistry area, an echography room, an operating room, and a post-operative room.
Image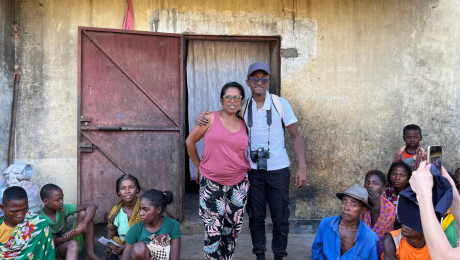 Maholy (Hoveraid) and Fanamperana (Ops assistant) - Photo: Irina Randriamandrato
In many remote communities where there is a lack in healthcare facilities, there is a common presence of witchcraft, which poses challenges when combined with modern medical practices. Maholy explained "This is why it's also important that we have evangelists with us during our missions. To share the gospel and put people on the right path."
The MMS team, consisting of four surgeons, conducted life-changing surgeries in a small operating room. We had the privilege of witnessing a successful cleft palate surgery on a three-year-old boy. The surgeons shared their tireless efforts, spending hours each day in this small room, performing approximately 15 operations a day with the aid of a single lightbulb over the operating table and headlamps. Due to the absence of electricity, the team relied on a generator outside, making the most of limited resources available to them.
Image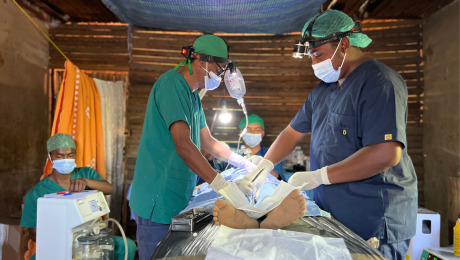 Surgeons performing surgery in operations room - Photo: Irina Randriamandrato
Engaging with the community
During our visit, we had the opportunity to meet Pastor Mamilala, the only pastor in Ankavandra, who graciously invited us to his church, located on the opposite side of the village. When we arrived at the newly built church, he shared his appreciation for our work. "Being the only pastor in the village is not easy. It was encouraging to hear that the MMS team was coming because I knew they would come with evangelists that will help with the work!" said Pastor Mamilala. We concluded our visit with a prayer for him, his family, and his ongoing ministry, seeking divine guidance and strength for him in all aspects of life.
As we departed from Ankavandra, bidding farewell to the gathered locals at the airstrip, we reflected on the meaningful impact of our visit. This experience provided a unique perspective on the lives of those living in isolation, as well as the commendable efforts made by the volunteers to assist these remote communities.